Restless Legs Syndrome is a debilitating disorder: I've seen it in action on my girlfriend since 10 years and it's a terrible condition to live with. It affects not only sleep time but also day time, leaving you tired, depressed and unable to focus. In some cases symptoms are so intense that could really harm you.

As a developer I thought I could do more than simple massages or to stay awake with her while she couldn't sleep.

So I decided to develop an app that could relate causes with symptoms and show correlations on charts. Personal data could then be shared anonymously online in order to build a global dataset and help researchers to find a cure.
---
Developing such an app is not simple nor a small thing and requires time, effort and money, too.
I'm trying to find a solution for Paola, obviously, but also for everyone in the world who suffers from RLS.


I'm doing my best to do so, but I'm blocked by everyday contingencies and money issues, too.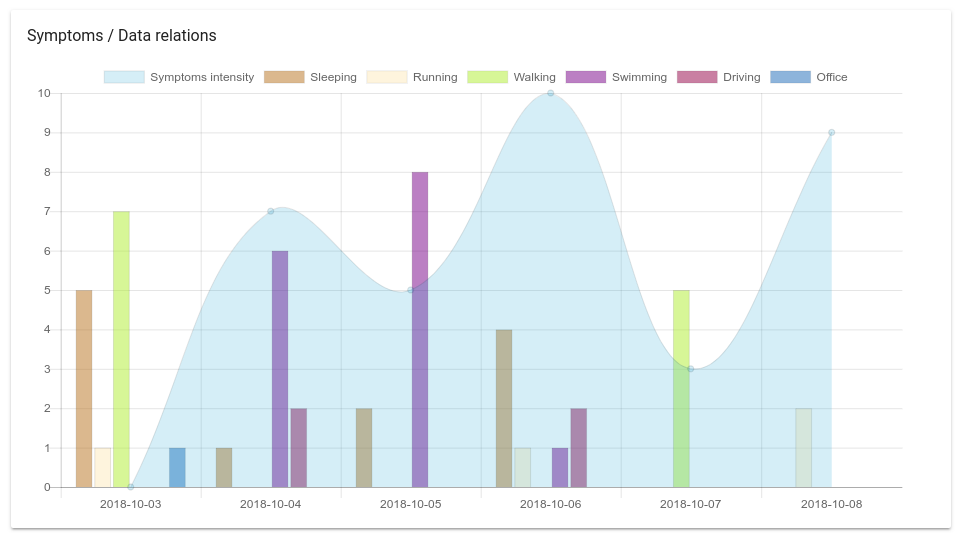 If I could code RLS App ten hours a day I would surely do it, but I must work to pay bills, rent and food (yes, programmers usually convert food, especially coffee, into code, lol).

Every single donation, even a little one, will help this project to grow and to speed up the development process.

If you can donate, even also a small amount of money, I solemnly swear I will not spend it all on coffee 😀

Donations can be done here:
https://www.gofundme.com/restless-legs-syndrome-app
Via Paypal, here:

Or if you like cryptocurrencies you can donate every ERC20 compatible token or Ethereum, here:

https://etherscan.io/address/0x9b2551816774f9da46b3830ab1e22c9ca60b523a

If you cannot support us donating maybe you can share this page on your social media accounts or via messenger:
Don't forget to follow us here:
https://www.facebook.com/restlesslegssyndromeapp/

https://twitter.com/AppRls

https://www.instagram.com/restlesslegssyndromeapp/

And to join discussion groups here:

https://t.me/restlesslegssyndrome

https://www.facebook.com/pg/restlesslegssyndromeapp/community/

Thank you in advance for your help!

Yuri and Paola