What is RLS (Restless Legs Syndrome)?
From: https://www.ninds.nih.gov/Disorders/Patient-Caregiver-Education/Fact-Sheets/Restless-Legs-Syndrome-Fact-Sheet

Restless legs syndrome (RLS), also called Willis-Ekbom Disease, causes unpleasant or uncomfortable sensations in the legs and an irresistible urge to move them.
Symptoms commonly occur in the late afternoon or evening hours, and are often most severe at night when a person is resting, such as sitting or lying in bed. They also may occur when someone is inactive and sitting for extended periods (for example, when taking a trip by plane or watching a movie).
Since symptoms can increase in severity during the night, it could become difficult to fall asleep or return to sleep after waking up.
Moving the legs or walking typically relieves the discomfort but the sensations often recur once the movement stops.
RLS is classified as a sleep disorder since the symptoms are triggered by resting and attempting to sleep, and as a movement disorder, since people are forced to move their legs in order to relieve symptoms. It is, however, best characterized as a neurological sensory disorder with symptoms that are produced from within the brain itself.

RLS is one of several disorders that can cause exhaustion and daytime sleepiness, which can strongly affect mood, concentration, job and school performance, and personal relationships. Many people with RLS report they are often unable to concentrate, have impaired memory, or fail to accomplish daily tasks. Untreated moderate to severe RLS can lead to about a 20 percent decrease in work productivity and can contribute to depression and anxiety. It also can make traveling difficult.
It is estimated that up to 7-10 percent of the U.S. population may have RLS. RLS occurs in both men and women, although women are more likely to have it than men. It may begin at any age. Many individuals who are severely affected are middle-aged or older, and the symptoms typically become more frequent and last longer with age.
More than 80 percent of people with RLS also experience periodic limb movement of sleep (PLMS). PLMS is characterized by involuntary leg (and sometimes arm) twitching or jerking movements during sleep that typically occur every 15 to 40 seconds, sometimes throughout the night. Although many individuals with RLS also develop PLMS, most people with PLMS do not experience RLS.
At this very time, no certain causes are known to trigger RLS.

From Wikipedia:

Risk factors for RLS include low iron levels, kidney failure, Parkinson's disease, diabetes mellitus, rheumatoid arthritis, and pregnancy.

A number of medications may also trigger the disorder including antidepressants, antipsychotics, antihistamines, and calcium channel blockers.

There are two main types. One is early onset RLS which starts before age 45, runs in families and worsens over time. The other is late onset RLS which begins after age 45, starts suddenly, and does not worsen. Diagnosis is generally based on a person's symptoms after ruling out other potential causes.

Restless leg syndrome may resolve if the underlying problem is addressed. Otherwise treatment includes lifestyle changes and medication.

Lifestyle changes that may help include stopping alcohol and tobacco use, and sleep hygiene. Medications used include levodopa or a dopamine agonist such as pramipexole. Females are more commonly affected than males and it becomes more common with age.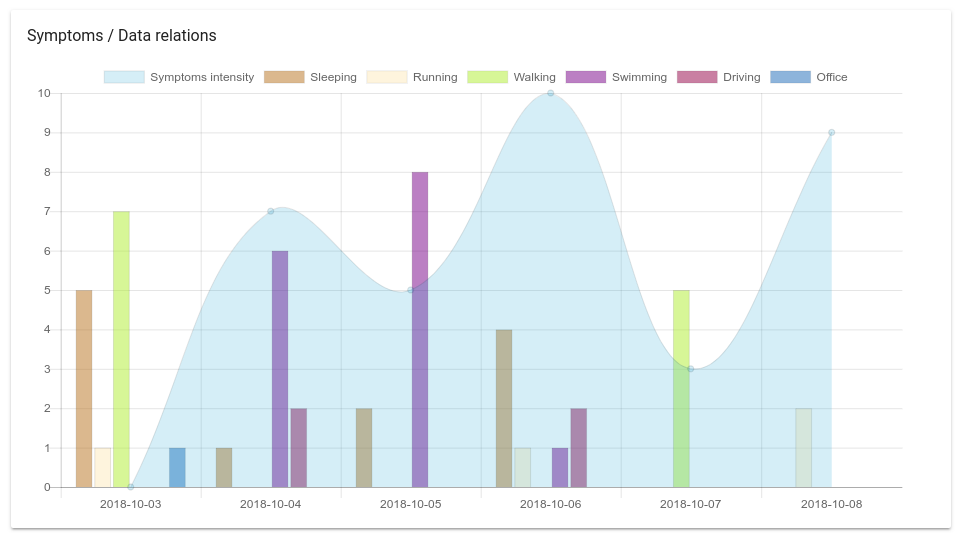 RLS App is trying to find relations between causes and symptoms, showing possible connections on charts.

Click here to support RLS App development:

https://www.gofundme.com/restless-legs-syndrome-app